ORBIFOLIA, MAKOYANA, MUSAICA, WHITE STAR, TRIOSTAR .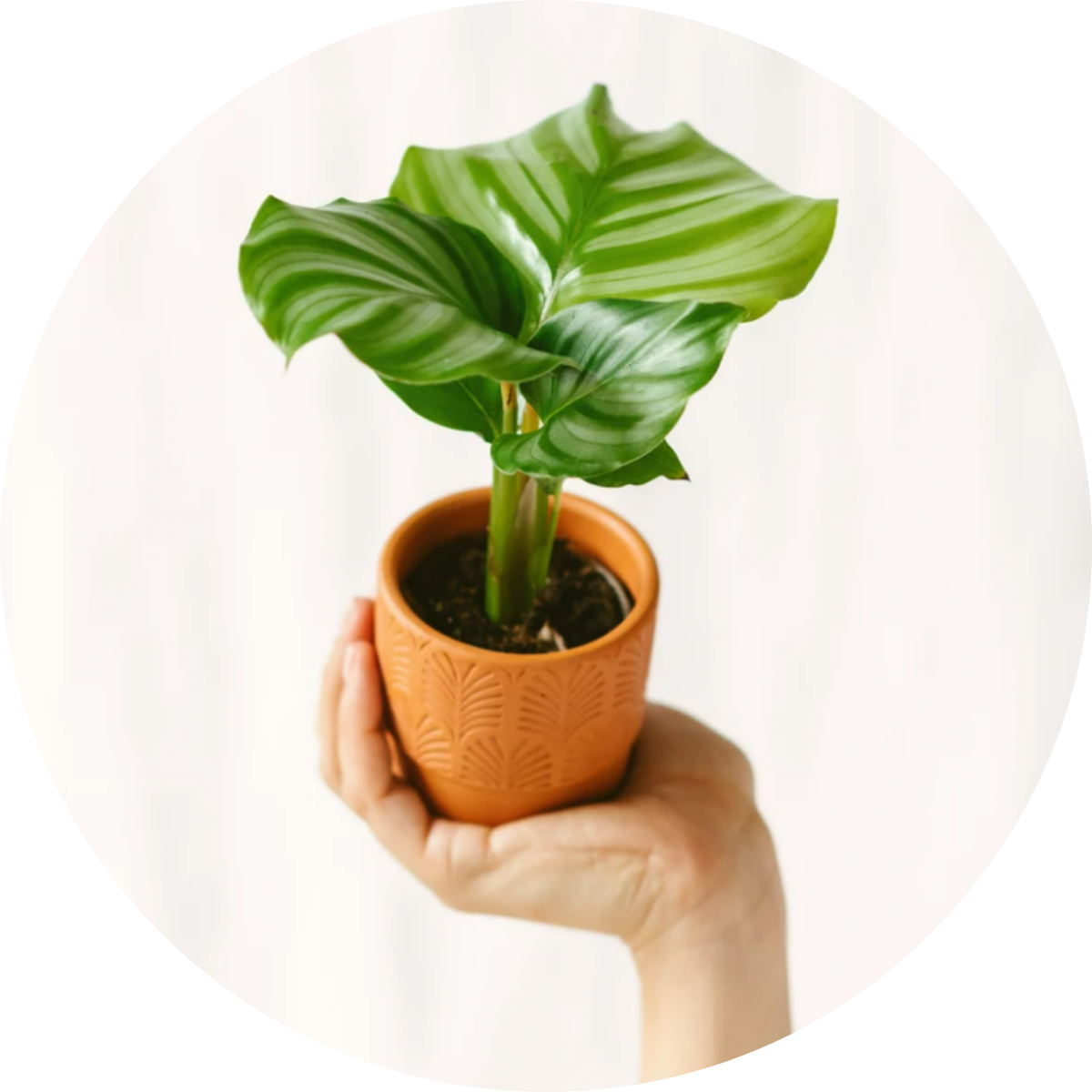 Calathea is a plant that has depolluting properties and is not dangerous for our four-legged friends.
It is
it is these characteristics, the beauty of its leaves and the diversity of the genus that have popularized this magnificent South American plant in our interiors.
---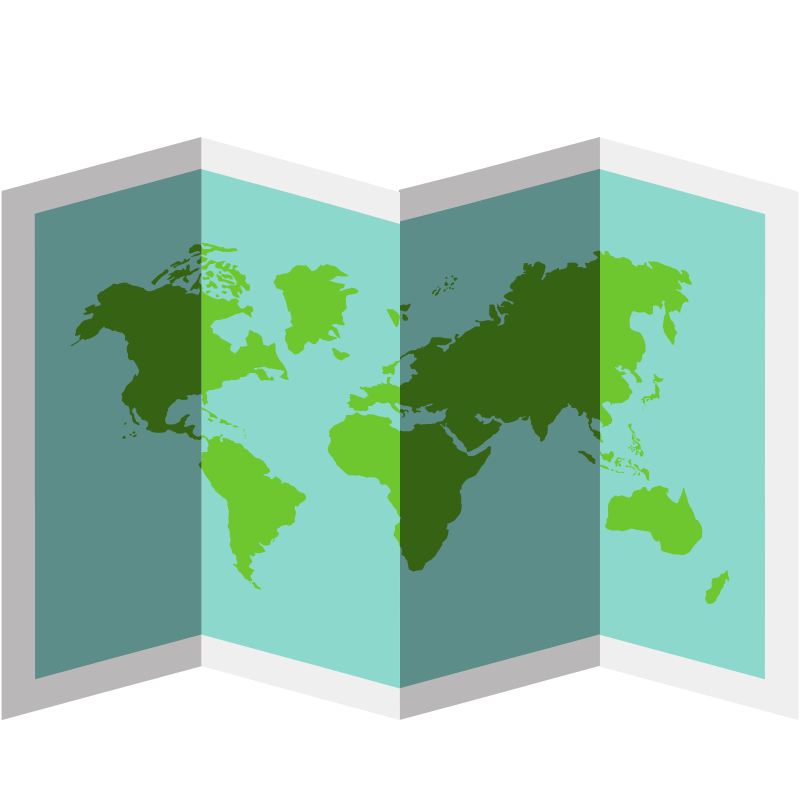 Origin: South America, different countries depending on the variety.
---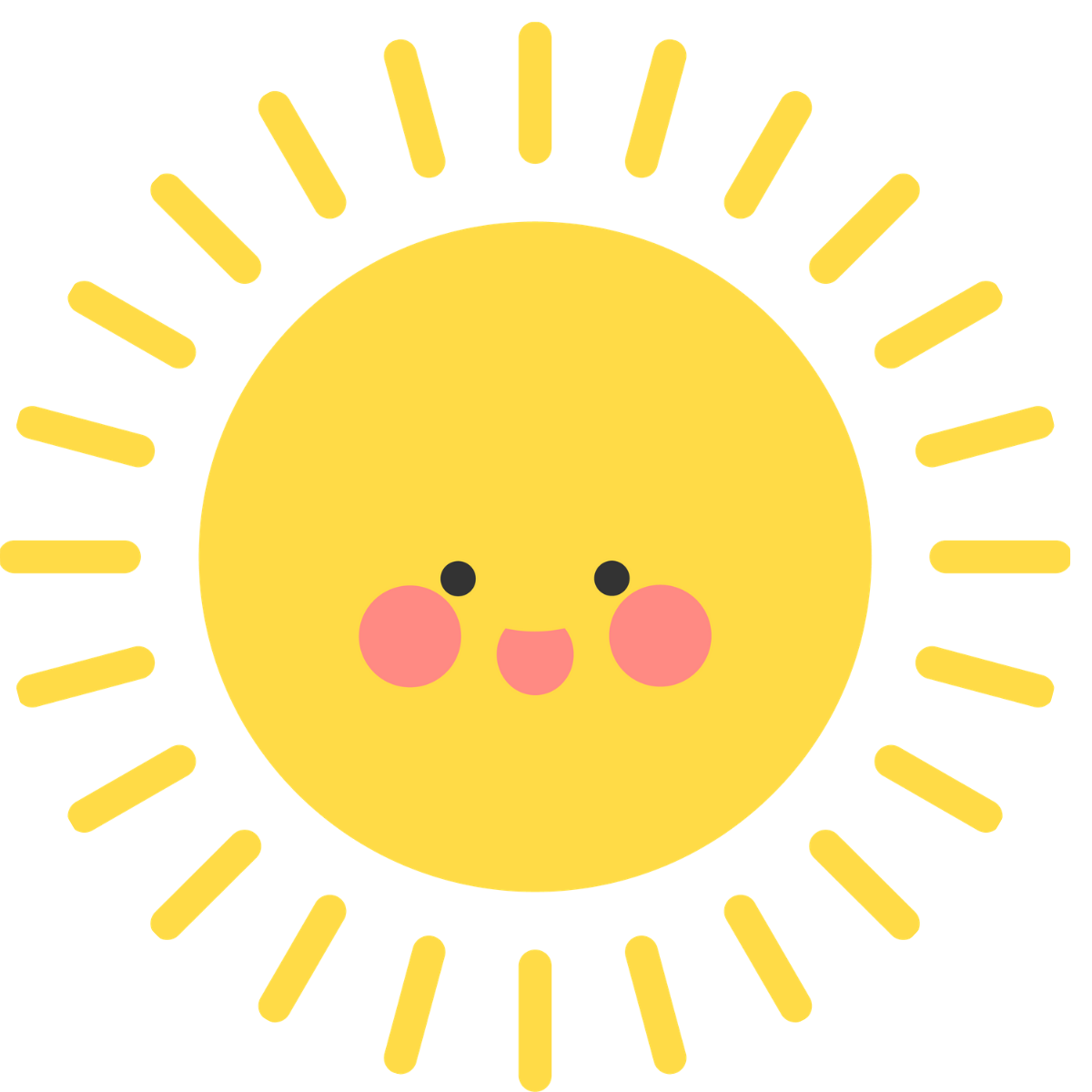 The Calathea grows at the foot of huge trees, protected from the sun by the wild canopy.
It therefore prefers partial shade, tolerates darker spaces, but will hate the rays of the sun.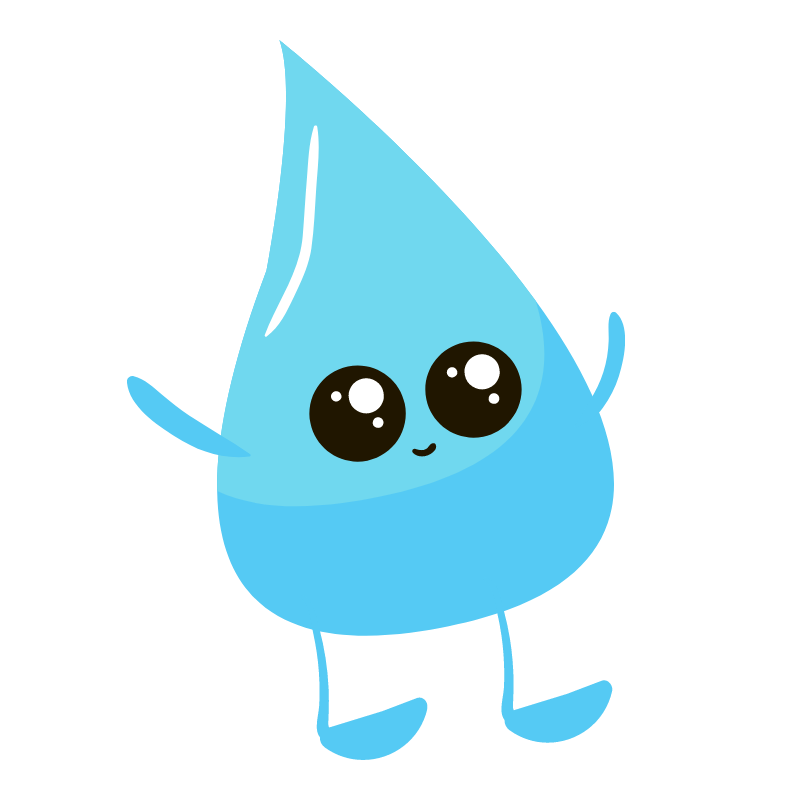 The root ball should always be kept slightly moist, we can consider that it should be watered once or twice a week.
Ideally use rainwater, distilled water or filtered water for watering and misting.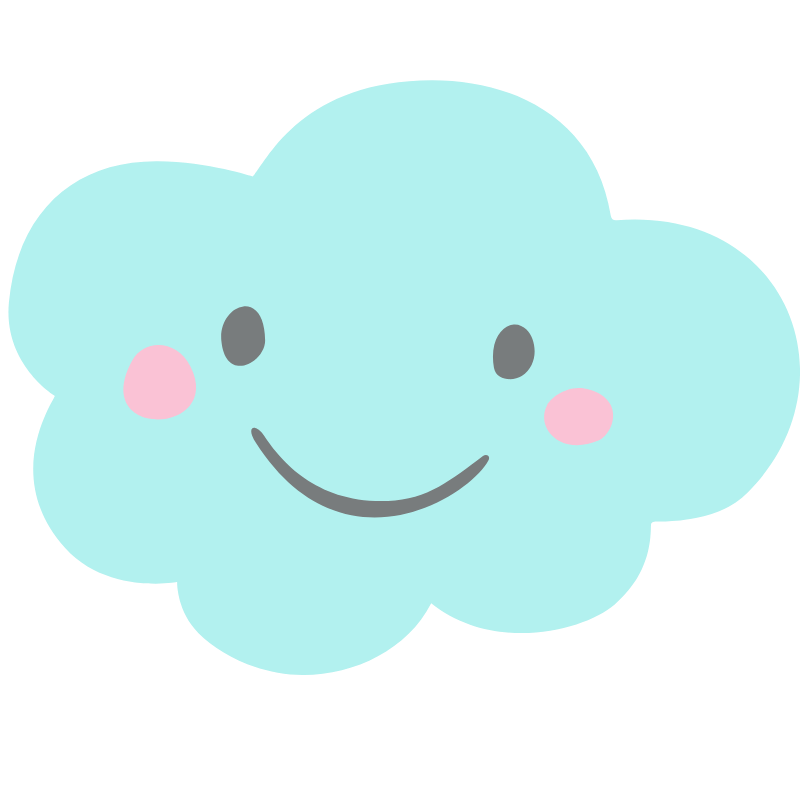 Prefer temperatures around 20°C.
She prefers a humidity level above 60%, ideally 80%.
---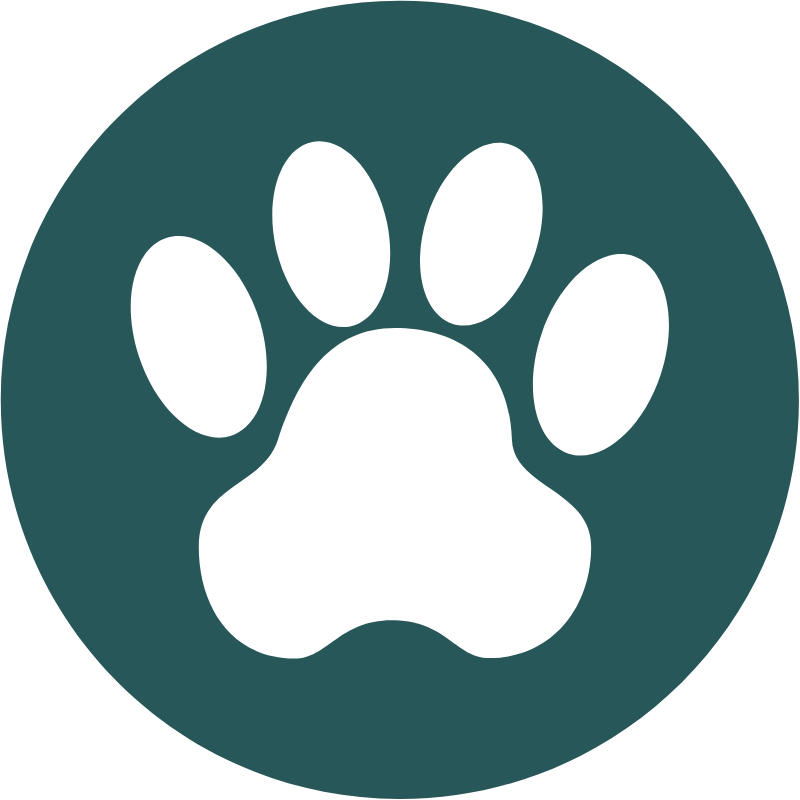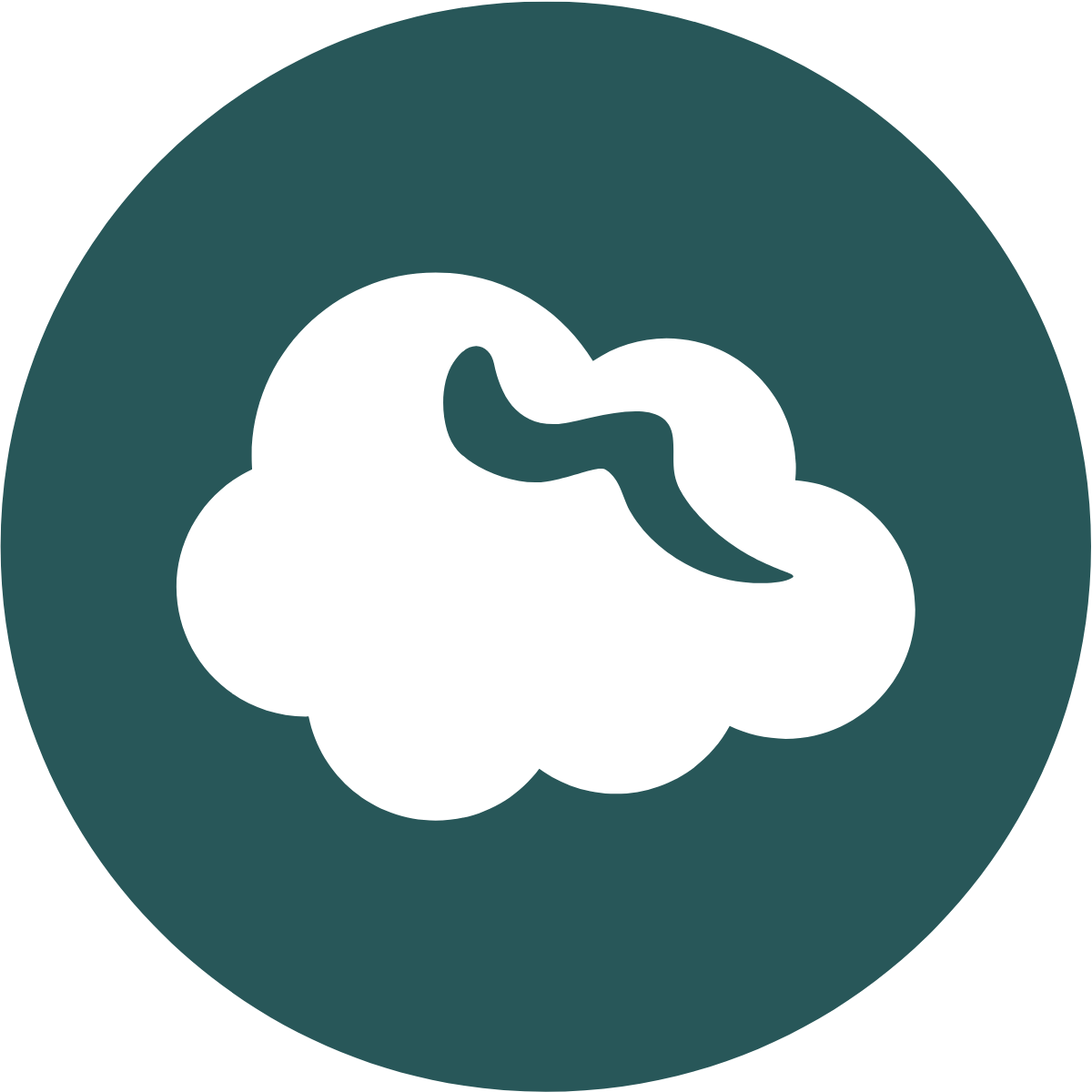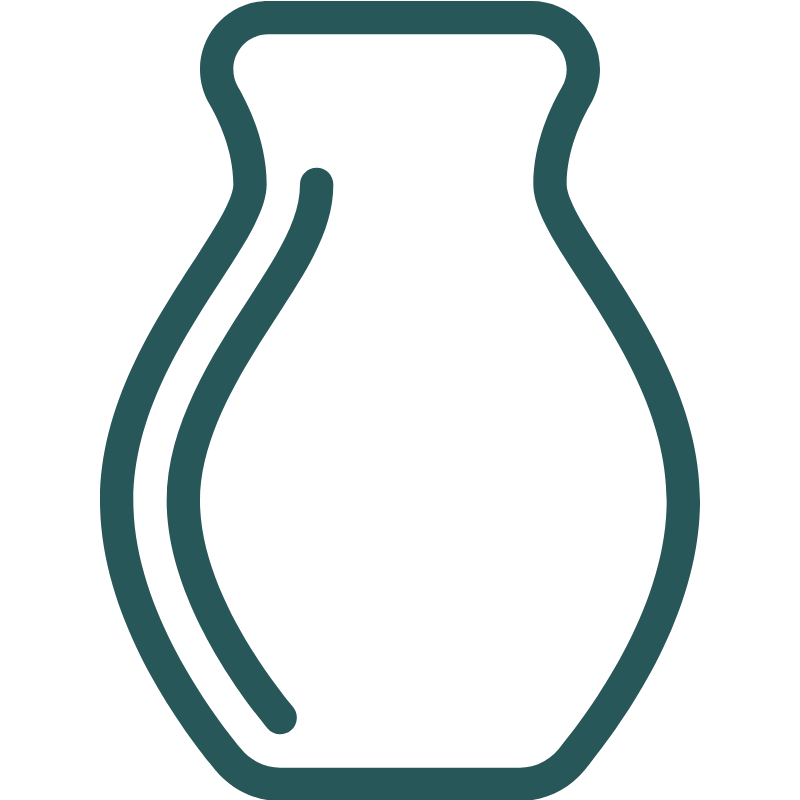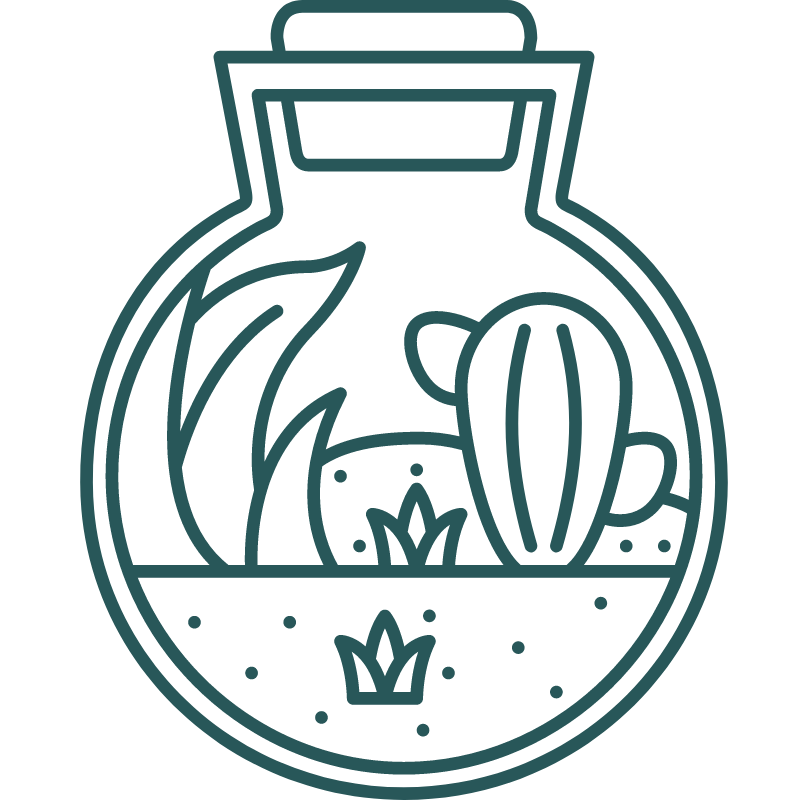 ---
You can repot it in soil for green / indoor plants. It must be repotted when its roots come out of the pot, when the new leaves are small, and/or when the old leaves at the base turn yellow and drop for no apparent reason. This is done about once a year, depending on the size of your plant in a slightly larger pot, with a hole in the bottom for drainage. It is possible to cover the bottom with clay pebbles to drain. We stabilize the stems well with the compost and we water to moisten the compost well until the water comes out from the bottom.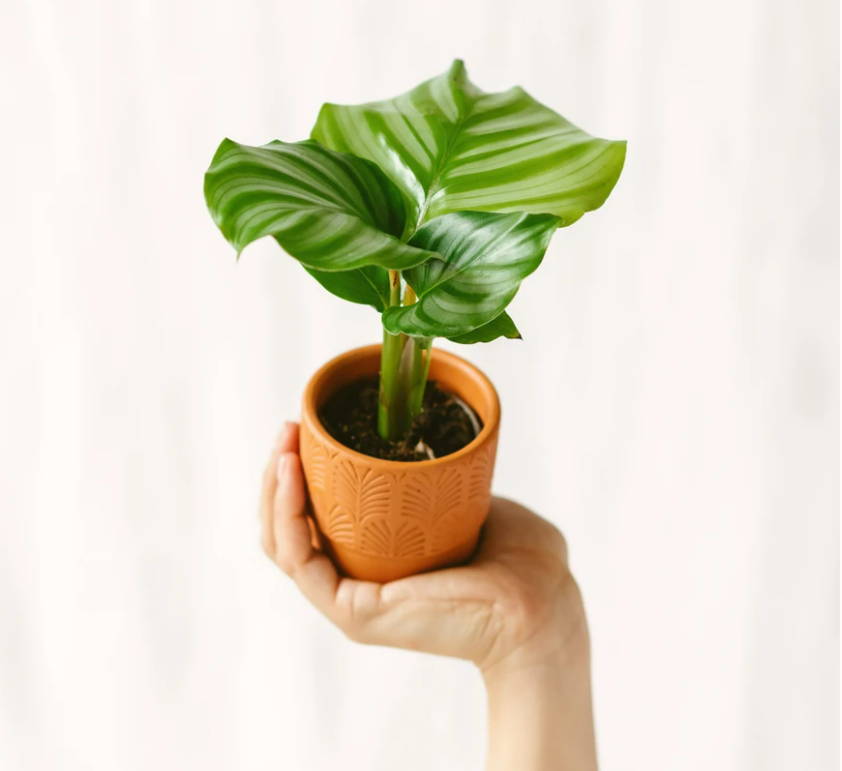 ---

It is a perfect plant for bathrooms, kitchens and it will also be happy in your bedroom. Its graphic leaves will bring a different touch to refined spaces. A large Calathea in a living room will be magnificent, guaranteed jungle atmosphere.
---
POSSIBLE OR RECURRING PROBLEMS
The leaves of calatheas "open" and "close" on their own depending on the light, and this is normal. It can also happen depending on its water and moisture needs. If your plant is often folded in on itself, try misting it once or twice a day, away from heating and windows. You can also group it with other plants to raise the level of ambient humidity or invest in a small air humidifier. If leaf tips turn brown or wilt, strain your water before watering and misting.